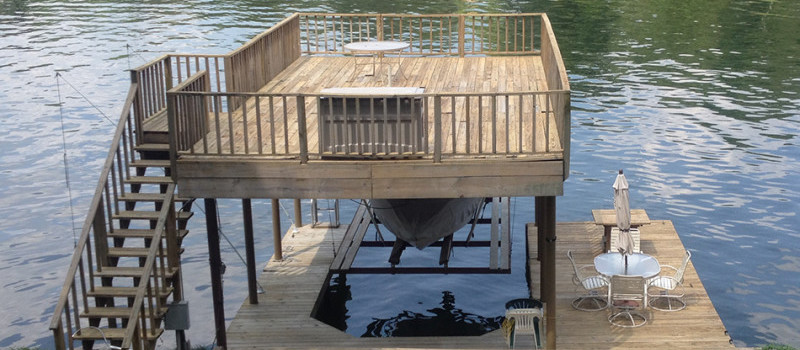 Wood Decks, Fences, Piers and Docks
Most often cleaning to restore your wood surfaces appearance and usability is the best alternative in saving you time, money and aggravation.

Have your wood structures and surfaces become weathered over the years or stained and covered with mildew or algae making them dangerously slick when wet?
Do these conditions make you feel embarrassed by how bad they look?
Have you found that you just avoid using your outdoor spaces altogether because you are afraid of slipping and falling?
Have you thought that replacing the wood was the only answer?
Contact Clearviews Window Washing and Cleaning Services for
a free consultation
to see how a wood cleaning solution might be the answer to your problems.
Wood Cleaning Process
Correctly cleaning wood is a meticulous process where dead wood fibers, old sealer and other contaminates need to be safely removed without destroying the surface of the wood. Clearviews Window Washing and Cleaning Services understands the wood cleaning process and utilizes the proper cleaning agents, equipment and techniques to effectively bring back the natural appearance of your wood structures.
Wood Sealing
Once wood surfaces have been cleaned it is an excellent time to apply wood sealers which are designed to help avoid the costly problems of splintering, warping and cupping that occurs to unsealed wood. Sealers offer additional protection from the harmful effects of the sun and rain while providing a rich, lustrous finish to the wood.
Clearviews Window Washing and Cleaning Services can also seal your wood surfaces as part of its service package. Gladly working with you to help determine the best product and color for your project.
Our Gallery
Thanks for your interest. We will get back to you as soon as we can!